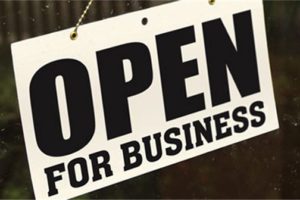 There is an old saying – "never let a good crisis go to waste". As our attention turns to reopening the economy as a result of the COVID-19 Pandemic, nothing could be closer to the truth. As we reopen of our economy, let's be inspired by the many opportunities which are now presenting themselves while considering the significant economic impacts which will need to be addressed.
Coming into 2020 we were witnessing the challenges of getting major projects built in this country. It seemed that resource-based projects were either being abandoned or languishing under bureaucratic and legal delays. As a result, Canada was developing a reputation as a place where major projects can't happen.
The challenges don't just rest at the national level. They transcend to more routine projects that often require a myriad of approvals locally and provincially. It is often local communities that wind up saddled with a reputation of being "business-friendly" or "hard to deal with". It's unfortunate if your community is "hard to deal with" because you are often overlooked and rarely do you know what you missed.
All businesses that contemplate making a major capital investment evaluate risks as it relates to regulator approvals (time and cost). Similarly, decision making authorities in the development approval process need to find the right balance of supporting community benefits while balancing the resulting impact on the feasibility of new development projects.
It can be expected that in periods of strong economic growth the demands for increased community benefits tend to occur through the development approval process. While in periods of slower economic growth, it can be expected that municipalities would be more accommodating for improved economic development outcomes.
When it comes to the global recession that we are now experiencing, virtually all jurisdictions will be "rolling out the red carpet" and hanging the "open for business" sign. However, when we begin the process of rebuilding the Alberta economy, we will need to be far more aggressive and creative to attract business growth and reduce investment risk recognizing the structural changes the Alberta economy requires.
Jurisdictions that can safely emerge from social distancing measures to rebuild their economies earlier will have an advantage. The economies of Singapore, Taiwan and Germany have been touted at different times as being able to ramp up capacity while other economies like Canada's are still emerging from the pandemic. It doesn't mean competing globally is insurmountable for Canadian jurisdictions, but it will require a more nimble and faster-moving regulatory environment to make up for that lost ground.
While businesses may see local expansion as a lower risk due to familiarity and proximity for management oversite, they also recognize that investing globally may be necessary to address speed to market and cost competitiveness issues in an increasingly protectionist world. What is even more important to local jurisdictions coming out of the pandemic is that foreign investors will likely validate their investment decisions by the investment activity being initiated by locally based businesses and community infrastructure projects. In other words, don't hope to attract foreign investment if local businesses are still sitting on the sidelines.
Jurisdictions with superior customer service and having a reputation as being business-friendly, cost-sensitive and tax competitive will be rewarded with increased business investment along with the jobs that go with it. For municipal economic developers, targeted industry sector development strategies will need to take a back seat, at least in the short-term to focus efforts on supporting the growth of any local businesses that have ambition and the financial wherewithal to invest if we hope to generate the momentum needed to kick start the economy.
There will be many learnings coming out of the 2020 COVID-19 Pandemic. Where you live, where you work and where you need to be to do business will be increasingly blurred or less relevant. This will put increased stress on those communities that generate a disproportionate amount of their property tax revenue from their commercial assessment base, particularly office and retail properties which may see reduced demand post COVID-19.
Workforces of the future that are not location-sensitive will be increasingly mobile and dispersed with cost-sensitive warehouse and distribution location choices driven by market access. For those jobs that are location-sensitive, people and migration will increasingly follow businesses, not the other way around as touted by many urban strategists during headier times. Quality of life and the vibrant communities will follow the jobs and the opportunities created by growing businesses, not by the people and companies left behind.
The message being delivered is that the vibrancy of the communities we live in and the opportunity to prosper post COVID-19 will initially be internally generated with the support of robust business retention and expansion programs for communities of all sizes. Jurisdictions that have efficient and streamlined development processes that businesses can bank on and effectively foster business growth will be better positioned to attract new jobs and investment. Now is the time to rebalance our economic development priorities in Alberta and to "never let a good crisis go to waste".
Bruce Graham
Senior Advisor
Bruce Graham is a Senior Advisor with Osborne Interim Management and the founding President and CEO of Calgary Economic Development