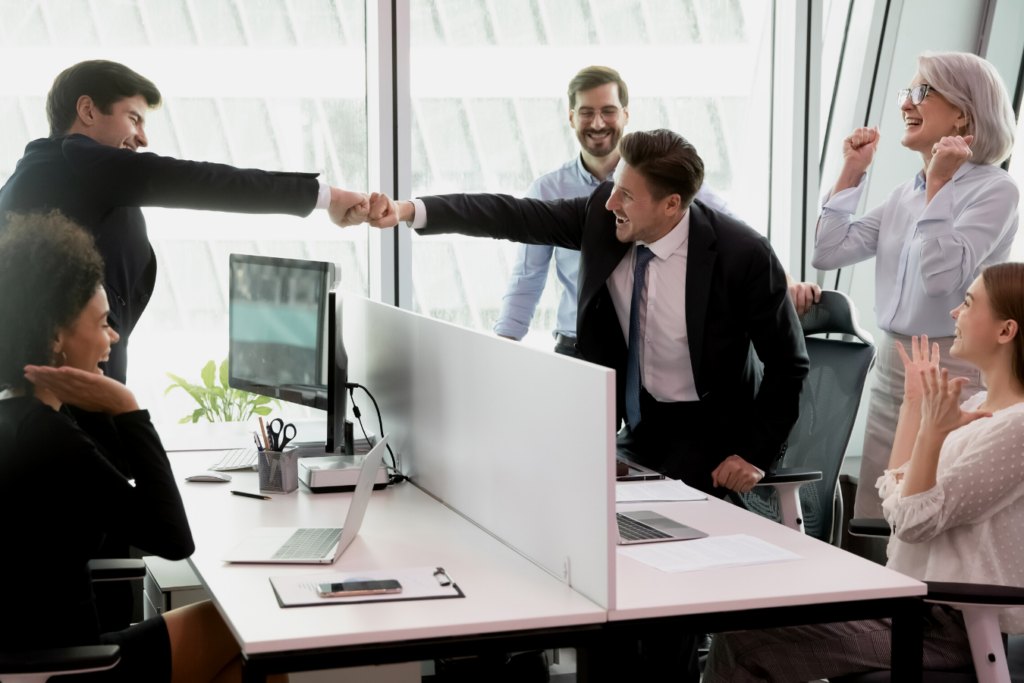 "Celebrate, celebrate, dance to the music." – Three Dog Night
It's been a long two years for individuals, families and businesses working through the direct and indirect impacts of COVID-19. Regardless of how you think the pandemic was handled – and history will be a better judge – there are some lessons that we have learned.
For many, the lack of human and social contact has been extremely challenging. Some people are huggers and some are more "standoffish", but almost everyone – even most introverts – has missed contact with their family, friends, neighbours and colleagues. Like you, I've worked with people that I've never met in person. I hope we're getting closer to the time that we can move past this.
From my perspective, I've missed the opportunity to laugh together over dinner, cheer on my hockey team in person and talk with groups of people. I've missed celebrating.
The more I thought about this, I wondered if we celebrate enough in businesses? Do we reward and publicly acknowledge the successes – big or small – of our staff?
One tool that I have used in the past was to have a box of Thank You cards in my computer bag and desk drawer. Anytime that one of my staff performed above and beyond, I would thank them in a written note, acknowledging their initiative or actions that set the bar even higher for our business. Surprisingly, many of these cards remained on their desk or bulletin board for months to come.
Other people and organizations have highlighted staff or actions in newsletters, informally at staff meetings, or at the company dinner. All of which is great.
It's also important to recognize the joint efforts of the team. Putting on a new product launch, completing a difficult contract, building a physical structure or undertaking a new venture is a team effort and the team as a whole needs to be recognized.
We ask a lot of ourselves and our colleagues; is it too much to ask to celebrate their efforts? Successes are easier to celebrate, but it's also important to rally and support our teams when their efforts have been genuine, but fallen short of the mark. What went right, what went wrong, what can we learn and how do we do it better in the future?
Group celebrations encourage the opportunity for genuine feedback. What led to our success? Can we identify it? Can we repeat it? Is there anything we can learn from the evaluation and feedback of our success? Can we grow this success into something even bigger?
We've all likely worked in organizations where the Thank You's were few and far between. Nothing can hamper morale and organizational drive than completely ignoring those efforts. While we all appreciate a raise, bonus or some other financial reward, the intrinsic value of being acknowledged for our efforts goes a long way to bolstering an individual or group.
So, as we emerge from the pandemic, adjusting to the new normal and beginning to build forward, remember to celebrate with those around you. Ensure that there are lots of Thank You's, Attaboy's, and Tip of The Hat to go around.
Dave Quist
Principal