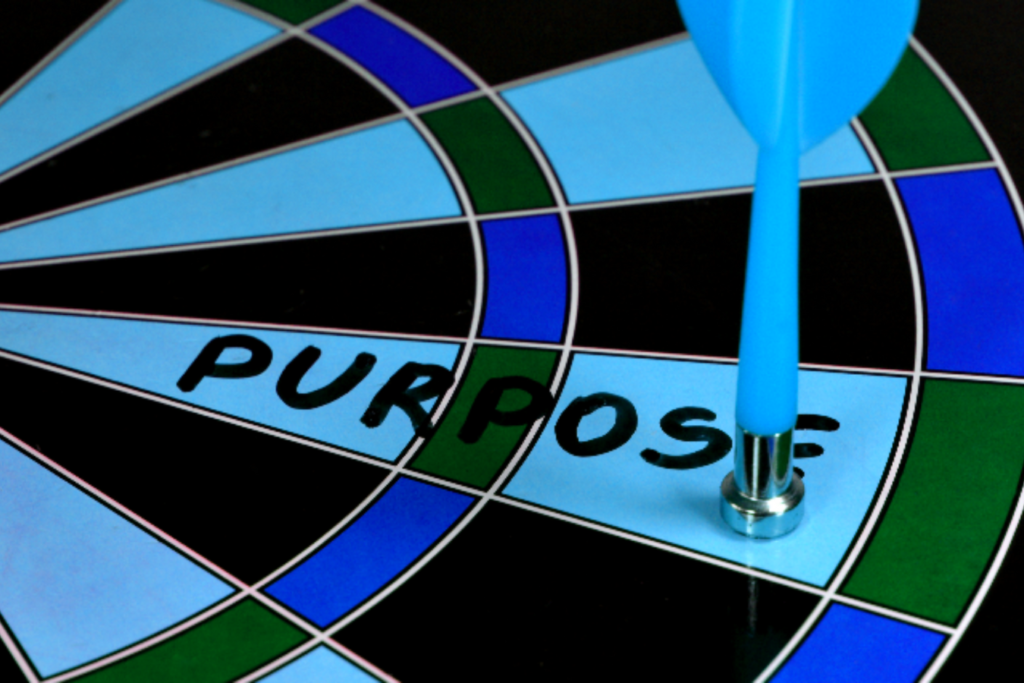 Business leaders: It's time to re-evaluate your brand.
Whether you're ready to admit to it or not, the crazy realities of what we've lived through the past couple of years have forced some significant shifts in consumer purchasing behaviours. Now, these changes aren't bad per se, …and in fact, taking the time to truly understand them can give you a meaningful competitive advantage. Especially if you leverage this new knowledge as a lens for revisiting your own Brand goals and vision.
Purpose matters
Now more than ever before, consumers are being much more deliberate about what they buy, and from whom. Pricing considerations aside, there is simply more choice than ever before.
So, how do you stand out in this "sea of sameness"? Articulate who you are as a business at your core, and put it OUT there. This is not "motherhood and apple pie" stuff – your purpose as a brand really matters; people will not only take notice, they'll take action when interacting with brands that are clear about what they stand for and those to which they feel genuinely connected.
Studies increasingly show that if you're a business that authentically and regularly demonstrates your values through your purpose, then your chances of attracting loyal, like-minded consumers (not to mention talent) is much higher than in the past. In fact, the *Zeno global "Strength of Purpose" study shows an undeniable trend: 74% of Canadian's have taken action, when they believe in a brand's purpose. The actions they're taking include more likeliness to purchase, recommend, trust and even support a brand in a challenging moment.
Embracing your purpose, and intentionally demonstrating your internal values to the outside world, can be advantageous on a myriad of fronts, both externally and internally. Consumers will be drawn in by the support shown for important social causes, your sustainable business practices, and the brand trust you've built with consistent high-quality products and services that serve a need in the community. While internally, employees will experience higher satisfaction rates, thus increasing engagement (and performance) levels, even going out of their way to recommend their employer to others. According to a 2022 Gartner study**, at a time when 65% of people are rethinking the place that work should have in their lives, and 56% feel they want to contribute more to society, there has never been a better juncture to really re-evaluate what you're putting out into the world.
Purpose as a verb
So what is the purpose equation? Different companies use different tools to formulaically instill purpose into their business, but efforts often fall flat. Whether it's because they execute light/inauthentic (talk is cheap) campaigns or they fall short in deeper integration of more meaningful strategies, like any other foundational strategic work you do, figuring out what works for your business requires a little bit of elbow grease.
So, how do best in class companies integrate purpose into their business? They take the time to get really clear on WHY they exist, WHO they serve and WHAT they do, as well as the IMPACT they want to drive, then they action that brand purpose through literally everything they do.
What does good purpose look like? Shelley Mayer, founder of Ramp, who is the trusted expert in helping Canadian companies find and integrate purpose authentically into their businesses, tells us how she defines an "enlightened brand": "A true enlightened brand is deeply and authentically purpose-driven from the inside out and has a commitment to infusing good in ways that permeate all the touch points of their business. They are human-centred and cultivate lasting connections to those they serve. As a result, they stand out as leaders in their industry and enjoy resilience in the face of a world in constant flux."
Purpose activation
So, now you're ready to start to dive into polishing up your brand purpose and putting it out into the world. A couple words of advice: be intentional in your approach, while recognizing that you won't be able to change the world overnight. Start by looking within. Really re-examine your brand foundation – WHY do you as a business exist, and what impact are you trying to ideally drive? One of the most critical factors in this re-examination is ensuring you live a purpose that's 100% authentic to you – and not just paying lip service to popular, more commercialized issues. Once you've identified what you truly stand for, ensure it ties clearly to your business strategy and then start to integrate that purpose into everything you do.
Julie Oden
Senior Advisor
*Zeno, 2020 Zeno Strength of Purpose Study, 2020
**Gartner: Employees seek personal value and purpose at work, January 2022