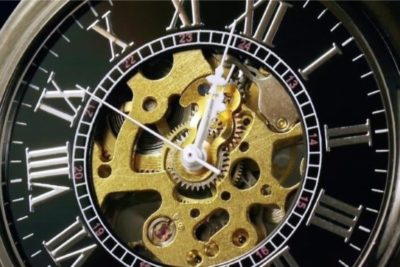 Lessons in Business That Have Stood the Test of Time
The world these days seems to be full of turmoil, change and uncertainty. We wanted to pause and reflect and ponder; while disruption can be a positive in the right circumstance, and for some a great opportunity, it's important to remember business lessons learned that have stood the test of time.
Some of our Principals have compiled a few interesting "stories" that will hopefully inspire you to think and reassess.
Mama, Don't Take my Kodachrome Away
You know you've made it when a famous musical artist writes a chart-topping song about you. In 1973, Paul Simon released Kodachrome, which rose to #2 on the Billboard chart. Everything looks better in black and white – right?
Founded in 1888, Kodak was dominate in the photography market primarily in film. Having developed a digital technology, they put it on the shelf. All the while digital cameras took off and left the film industry reeling. Ultimately in 2012, Kodak filed bankruptcy under Chapter 11 in the United States.
Disruptive technology is all around us. Technology, software, miniaturization, smart phones etc. have all changed the world around us. So autonomous cars are on the horizon. What will they do to our daily routine? Imagine your car dropping you off at work, then going out as an Uber to create revenue for you until it picks you up at the end of the day? Will there be fewer car accidents with autonomous cars? What does that do to insurance rates, emergency rooms, tow-trucks etc.
The question is, will your business embrace the disruptive technology and use it to your advantage, or will you have a Kodak moment?
It's Still a People's Business
We've all heard this phrase, although it's more accurate for some sectors than others. In the Ag space, the value chains have become more and more integrated, international, and leveraged with the latest technology. The combination of voice recognition, GPS and AI to manage the many operations involving increasingly expensive equipment is seen everywhere. Farmers running multi-million dollar operations is the norm, and they're often using the latest communication tools to connect with suppliers and buyers all around the world. Yet "it's still a people's business", with the technology fully exploited only when it's supported by another person. "B2B" is normally reserved for "business to business" yet is even more effective and productive when "belly to belly" applies periodically. Even when a farmer can't physically be with a supplier, buyer or partner, a web meeting adds a dimension important in the early stages of a business relationship. Seeing one's body language, and knowing they're not multi-tasking, supports that your limited time with them is important and their focus on the communication helps establish the trust required for continued business. And if later stages of using new technology does not require a personal connection, it will be preferred when it comes time for trouble shooting an issue. That is one reason the Ag sector is such a great one to work in…"it's still a people's business".
It's Never Too Late to Redefine Your Future
Are you no longer motivated to get up and go to work? Or perhaps you've been one of the unfortunate ones to lose their job to the economic downturn. Rather than fall down the rabbit hole of hopelessness and despair, find some inspiration with these examples of people who redefined their careers and found great success, both personally and professionally.
Prior to becoming a food, craft and media mogul, Martha Stewart was first a fashion model and then had a five-year career as a Wall Street Stock Broker.
Dwayne "The Rock" Johnson has changed careers not once, but twice. First he was a backup linebacker for The Calgary Stampeders. He then joined the WWF as a pro wrestler which helped launch his current career as a movies ratings magnet.
At the young age of 50, Julia Childs wrote her first cookbook. Prior to that she worked in advertising, media and secret intelligence.
John Glenn, the first American astronaut to orbit the earth in 1962 later became a US Senator, a position he held for 24 years.
Before emerging as one of the world's premier fashion designers, Vera Wang was a figure skater and journalist.
Harland Sanders, AKA Colonel Sanders, held several odd jobs as a lawyer, gas station operator and railroad worker before franchising Kentucky Fried Chicken at the age of 62.
Sometimes Free Comes at a Cost
Remember the Domino's Pizza 30 minute guarantee? Launched in 1984 promising your food to be delivered in 30 minutes or less or it's free. The guarantee lent new meaning to the phrase "fast food", and for Tom Monaghan created the world's largest pizza delivery company peaking at 5,300 stores. The slogan was pulled in 1993 after a 79 million dollar judgement awarded by the court to a woman whose car was hit by a speeding Domino's driver. She was lucky as it turned out. Another woman was killed under similar circumstances in a case settled out of court. Now on one hand, recognizing that the consumer loves speed is the pre-cursor for today's Amazon world. On the other hand, assessing the business risk associated with making a public promise becomes important in the longer term, especially when companies are expected to be socially responsible. To me, that is the reason that I don't believe the air will soon be full of drones delivering packages of all sizes stamped with the Amazon swoosh (even though the concept is currently being tested in some jurisdictions). It's also the reason why a couple of years ago I had a loud debate with a family friend about our roads to be taken over by driverless vehicles (within 5 years was his claim).  When pushing your business to be innovative make sure (pardon the pun) you can deliver and no-one gets hurt in the process.
A Brilliant Marketing Strategy that Gets Three Stars

What comes to mind when you think of Michelin? Tires? Travel guides and road maps? The world-famous, three-star rating of restaurants?  You'd be right if you said, "all of the above". What you may not know is how these seemingly unrelated businesses evolved to establish Micheline's successful global brand.
Established in 1889 by two brothers in France, Michelin is today one of the largest tire manufacturers in the world. Over decades, the company has developed and patented numerous innovations including the run-flat tire in 1934, radial tires in 1936, specialty tires for space shuttles, and the more recent X-Ice tire. Today, the company continues to expand its holdings and develop innovative products for motorists.
In 1900, the Michelin brothers published 35,000 copies of a free guide in an effort to increase demand for cars and tire sales. With fewer than 3,000 cars on the roads in France, the first edition of the Michelin Guide provided motorists with useful travel information including maps, hotels, car mechanics, and gas stations throughout the country.
By 1920, the brothers began to charge for the guide, listing hotels and restaurants by specific categories. In response to the popularity of the guide, they hired anonymous inspectors to review restaurants and hotels. Their three-star rating was introduced in 1931. Today, over 14 editions in several languages covering 23 countries are available, with restauranteurs around the globe coveting this prestigious rating.
At its heart, the Michelin brothers developed a simple, compelling marketing strategy that increased demand for their tires by providing helpful information for motorists. It's a brilliant example of a content marketing strategy that stands the test of time. By the way, have you visited any Micheline three-star restaurants in Canada? Not likely as there are none, just yet!
Be Open, Be Receptive, Be Willing to Change
The movie The Queen depicts how the British royal family reacted and publicly responded to the death of Princess Diana. Although she was urged to make an official statement and expression of grief, Queen Elizabeth II was stubborn in considering the death a private family matter.
Her strategy was a public-relations disaster, and the media and British people were outraged at the Queen's seemingly cold composure. As more and more people displayed their grief at Buckingham and Kensington Palaces, the Queen finally took the advice of the Prime Minister, made a public statement about the death, and visited the palaces to acknowledge the flowers and gifts the public has left.
The movie shows that no matter how powerful a person is, they still need to listen to others and take advice during times of crisis. Brand image can make or break a business, and during a crisis, that image is tested. Listen to what the public is saying, consider advice from trusted peers and let go of stubbornness and outdated traditions.