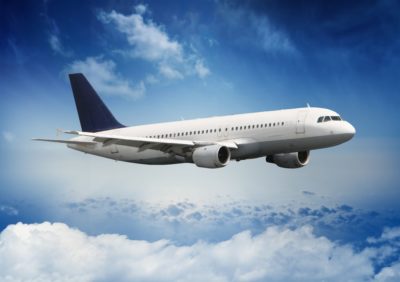 Taking a Trip is More Important Than You May Know
As the summer season winds down for 2013 it is apropos to reflect on the importance of an activity all of us probably enjoyed these past few months – traveling close to home or exploring another country! Why is the fact that you traveled and became a tourist important? Well, for many reasons; some you would instinctively know already and others you may not have thought of.
When you and others travel you inject $79 billion into the Canadian economy, $5 billion into the Alberta economy and $1.4 billion into the Calgary economy. These are important revenues to our economy as they provide $22 billion in tax income to all three levels of governments, which in turn helps pay for education and health care. Calgary's municipal government received over $50 million in property tax revenues from tourism businesses and people living here and employed in the industry. These revenues also supported 1.6 million jobs in Canada and 90,000 jobs in Alberta; almost one in every ten people that work in this country.
These expenditures also inject new monies into economies with $15.4 billion in Canada and the $1.4 billion in Calgary representing export revenues. Obviously, new money is essential in sustaining an economy and allowing all businesses opportunities to grow their markets. Tourism represents a greater GDP contribution to the Canadian economy than agriculture, forestry and fishing industries combined!
Ok, so your decision to travel this summer contributed to the economy and supported employment, no surprise there – and your credit card and bank statements probably already reminded you of this fact. However, I would contend that your trip was probably more important to you, friends and relatives and the communities visited than the economic impact, and this may surprise you.
It is generally accepted that there are three motivations for travel: leisure/pleasure, business and personal. Business travel includes meetings, conventions, incentive travel, independent business travel, group study tours and blended travel. Personal includes travel for doctors, legal, and hospital visits. But let's focus on leisure/pleasure trips because, we hope, that is what your summer travel was most likely motivated by. These trips include vacations; attending events like sports, festivals, concerts; shopping trips; weekend getaways; visiting friends and relatives, group tours and blended travel (business and pleasure).
Leisure travel is a chance for you to escape, re-energize, rejuvenate, recharge, re-acquaint, or to learn and understand more. It is most likely that if I asked you why you invested some of your disposable household income in a trip, at least one or two of these reasons would be cited. And good for you, each of these are important. But beyond buying an escape or investing in rejuvenating yourself or re-acquainting yourself with friends, the tourism industry works hard to turn these motivations, into experiences that will become unforgettable and transformational.
As everyone rolls into the classrooms and offices after Labour Day the hallway talk will inevitably be about what you did this past summer, and I bet your trip will be one of the most memorable. When you look at the most memorable photos in your digital or print albums, the most important ones will likely be taken on a trip. When families reflect back on their quality times together, no doubt it will be when they traveled together somewhere, whether it was for two days or two weeks. And when you share insights about other people in our global community, it is probably because of your knowledge gained in experiencing the culture and way of life of citizens in another country, or even our own.
So how important was that trip? When you think of these benefits, you may argue that Canada's ranking of 19th of 21 OECD nations in paid vacations and holidays needs to be improved.
But let's give three more reasons why traveling is an important thing to do by asking three questions:
Do you believe that if Canadians travelled their own country more, Canadians pride in their country would improve and their passion for national unity would increase?
Do you believe that people would be more tolerant and understanding of other races if they experienced and appreciated more of their culture?
When a visitor comes to your city or town and says to you how much they enjoyed one aspect of their stay or how beautiful our community is, what does this do for your sense of place or pride in where you live?

If you think about these questions and the role travel and tourism plays in answering them, I am confident that you will conclude that taking a trip is important in many ways, and maybe more ways than you first thought about.
Thank you for traveling!
Randy Williams
Principal