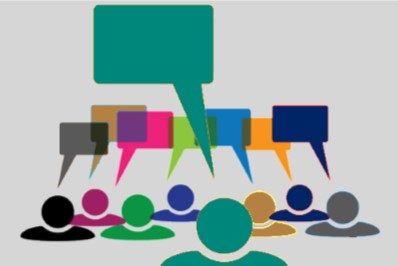 Stakeholder Engagement: A Vital Path to Project Success
Principal Judy Williams recently shared her knowledge and experience about stakeholder engagement with project management students at the University of Calgary. The following article summarizes her remarks and includes highlights from her presentation.
We face a new decade characterized by complex economic, political, environmental, and social issues. The landscape is rife with potential landmines. How do we navigate forward and make progress on these controversial issues? Are we destined to pursue polarizing options that paralyze progress?
While some vested groups can only see "black and white" scenarios, they are in the minority. The majority support a systematic approach based on meaningful stakeholder engagement practices. They believe the path forward can result in respectful, "win-win" outcomes that benefit all parties.
This premise holds true for the projects that you'll manage now and in the future. You must engage both project champions and detractors. You'll need to assess the impact and the influence these groups on project outcomes. To this end, a comprehensive stakeholder engagement process is vital to the success of any project, large or small. The engagement process must identify stakeholders and their issues, validate the concerns of all parties, and strive to find common solutions.
Where best to start?
Top Ten Stakeholder Engagement Principles
Based on my experience, these "tried and true" principles help mitigate risks and avoid potential landmines as you navigate through the stakeholder engagement process.
1. No surprises
Whether managing your project up or down the chain of decision-makers, or among key stakeholders, no one likes to be caught off guard. Ensure you provide a "just-in-time" head's up to key influencers before critical issues surface.
2. Take time to plan
You can "plan it", you can "plan it right", or you can "plan it right the first time". Taking the time required to develop a comprehensive game plan will facilitate an effective engagement process and can potentially accelerate results.
3. Communicate, communicate, communicate
Effective communication involves talking and listening. There's a reason we have one mouth and two ears, right? When engaging stakeholders, listen twice as much as you talk. Verify and validate what you heard through feedback conversations. In doing so, you can address gaps in understanding and accelerate project timelines.
4. Connect early and often
The business case for your project may be unclear to stakeholders, particularly at the outset. You'll need to clearly articulate the rational for the project, as well as the benefits to all stakeholders. You may also need to provide genuine assurances that address stakeholders' fears and concerns. By connecting early and often with stakeholders, you'll uncover "hot button" issues and be able to develop acceptable solutions.
5. Seek to understand before acting
Stakeholder perceptions and reality are often opposite sides of a coin. As issues emerge through a project's lifecycle, make sure to clearly understand the issue, its potential impact, and any unforeseen consequences before taking action. It may be a tempest in a teapot or it may be a landmine that could potentially derail your project.
6. Keep it short and simple
Easy to say, difficult to do! In today's digital world, stakeholders are aware, educated, and increasingly skeptical. They are drowning in information and starving for knowledge. Help them support your project by delivering clear, consistent, uncomplicated messages on multiple information platforms. By increasing stakeholder knowledge, project delivery can be significantly improved.
7. Always have a plan B
Even the best laid plans can quickly go sideways. By anticipating problems, you can prepare for eventual hazards and keep your project moving forward. Contingency plans developed in advance may minimize disruptions and save time.
8. Find common ground
Aim to find shared beliefs, ideas and interests that enable stakeholders to agree and find common ground.
9. Raise the bar to a higher standard
Stakeholder engagement can be achieved by defining a compelling purpose that benefits the local community or society. Build stakeholder alignment around a shared vision that goes beyond project goals and contributes to the greater good.
10. Be patient and persevere
Philosopher Ralph Waldo Emerson said that "all great successes are the triumph of persistence". That certainly holds true when engaging stakeholders. It's not a straight-forward, linear process. Dealing with people is an unpredictable process that requires great patience and perseverance. Play the long game and remember "steady rain soaks the lawn".
There's little doubt that the planning and implementation of a comprehensive stakeholder engagement plan is vital to the success of any project. This shortlist of key principles can help pave the way. If you need a systematic approach to engage project stakeholders, please reach out, we'd be happy to help.
Judy Williams
Principal