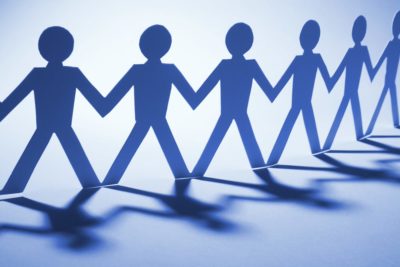 Perspectives on Succession Planning - with the Family Business
Every family business comes to a point in its life when it becomes necessary for the current generation to find a successor due to age, health or other interests. It is a well known fact that passing the torch to the next generation in the family does not always lead to the most successful continuation of the business, especially with regards to the third and further generations. Usually, firstly, because the later generations have not invested their own blood, sweat and tears into creating and growing the business, and secondly, because each successive generation has grown up sheltered from the reality of the business and industry in general.
In witnessing successes with the third generation and beyond, it is often because the newer generation received an appropriate education and then worked in the real world for a few years before coming home to the family business. Another positive indicator is when the older generation agreed to a fixed period of mentoring before they would step down and lived up to the agreement. When these factors don't happen it can lead to business disaster and personal tragedy.
In one case I observed, the patriarch refused to loosen the reins to the point that daily phone calls and reports on sales, banking, staff issues, etc. were a fixed requirement. No decisions, no matter how insignificant, were to be made without consulting the father. Lacking autonomy, the son succumbed to stress that lead to both emotional and physical issues and to his early death. This left the father, who in his 80's had moved out of province to his retirement home, having to come back a few days a week to run the business as only he felt he could. In being hired to run the business on an interim basis in his absence, I had no authority to act on even the simplest issues or to contribute input based on my experience. For instance, the father received purchase offers for the business from three independent business groups. When asked which one he was going to consider, his answer was "none" because firstly, all of the offers were far too low and, secondly, none of these very successful business groups could possibly have any idea how to run his business. That is when I resigned from an impossible situation.
This situation did not come as a surprise to me as the individual had the same personality as my own father. I started working in our family business every weekend and school holiday before I entered my teen years. I graduated from the two required university degree programs that my father said were necessary to take over the family business. Then, for a graduation present he sold the business to a third party because he couldn't imagine putting it into my hands where I might fail or worse yet, improve on the business that he started. This probably proved to be the right decision for the personalities involved, and may have led to a better outcome in the previous example as well.
To those struggling with what to do now, first decide if you can let go. If not, find a broker and put the business on the market. If you honestly believe you can let go, ensure the next generation has a good education, and most importantly, some real world outside work experience for at least five to ten years.
Either way you can be assured that the legacy of your business will be in the right hands, regardless of whose hands you choose.
David Wright
Principal