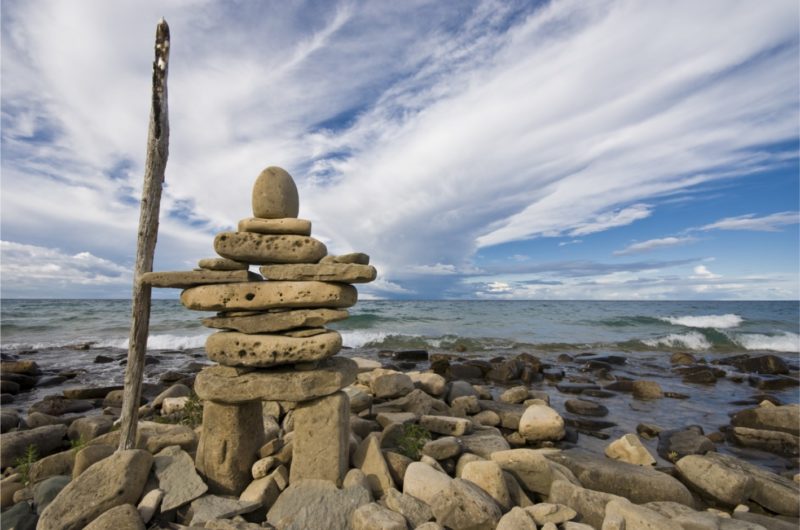 Leadership - The Holy Grail of Business
In January's issue of this newsletter, I discussed the importance of developing more leadership qualities in our young people ("Let Your Six Year Old Decide" – January 2014) enabling us to develop more leaders to steward our businesses. I stated in January that the lack of leaders in Canada was one of our greatest economic development challenges – that's the bad news; the good news is, we can nurture and develop leadership qualities in our kids, employees, managers and organizations.
As discussed in January, a leader and a manager are two separate definitions. The challenge for Canada's economy and productivity is simply to instill more leadership attributes and qualities in the people we have directing and guiding our workforce – the managers.
Managers, including General Managers and CEOs, are appointed by employers because of the capability to perform the five sequential functions of management (some suggest there are seven) – plan, organize (coordinate), staff, direct, and control (evaluate). Although the practices and standards for these functions differ across industries, they still exist in all businesses and good managers are skilled at each of these functions.
Leaders are anointed by followers because they exhibit an accumulation of specific attributes that separate them from others. A leader will demonstrate all or most of these seven qualities:
Vision – leaders know where they want to go and where organizations need to go and can clearly communicate this vision to others.
Passion – the fuel driving leaders is a strong feeling of enthusiasm or excitement for a mission or objective.
Emotional Intelligence – "the subset of social intelligence that involves the ability to monitor one's own and others' feelings and emotions, to discriminate among them and to use this information to guide one's thinking and actions" (Salovey and Mayer, 1990).
Awareness – an ability to realize, recognize or understand the significance of the moment or of an opportunity.
Decisive – confidence in making decisions, taking responsibility and showing conviction.
Communication – leaders are effective communicators, usually verbal, with messages that are aspirational, inspirational or motivational.
Trusted – the confidence placed in the leader's ability to bring everyone to the common objective or vision.

Malcolm Gladwell, in his 2008 best seller Outliers, pronounced to become an expert at anything you had to practice a skill for at least 10,000 hours. This research became one of the defining quantifiers for an expert, although, Sports Illustrated writer David Epstein, in his book The Sports Gene, refuted the 10,000 hour expert rule by suggesting genetically acquired physical attributes had more to do with developing an expert in sport than 10,000 hour of practice. Because we are developing leaders, where physical prowess is not a factor, let's assume the need to invest a minimum period of time to practice the leadership qualities identified above. For a full time manager, assuming their leadership abilities are being tested half the time, it may take at least ten years (2,000 hours X 10 years = 20,000 hours X 50% = 10,000) before we can actually credit them with having an expertise in leadership.
In order to develop more leaders we must stop identifying every manager as a leader. The title of leader must be earned and simply being hired as a manager does not instantly make one a leader. The people who report to the manager know this fact; it is time our language gave credit where credit is due. This may inspire our future managers to practice their leadership abilities.
Randy Williams
Principal