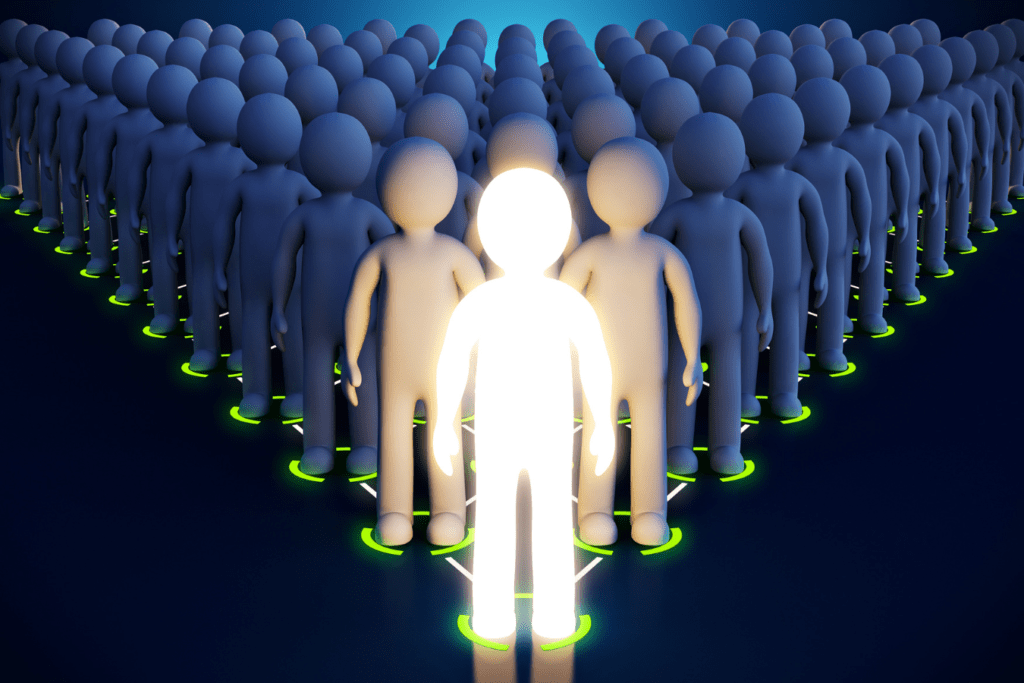 In April, my colleague Bob Hawksworth described what leadership practices we needed in our elected officials. Bob penned this article just prior to the April 16th provincial elections. He provided excellent background through clear definitions and what "power" is.
Years ago I was fortunate to attend the Association of Fundraising Professionals (AFP) International Conference on Fundraising, now referred to as ICON, where I chose the session Leadership and Management – Making Things Happen, with Lona M. Farr, Ph.D., ACFRE, as our facilitator. It opened my eyes to the importance of leadership and the "power" my colleague Bob touched upon in his article.
Dr. Farr outlined five types of Power – Legitimate, Coercive, Charismatic (Referent), Reward and Expert. Our class had to discuss and provide examples of each of these types of power and who exhibits this type of power. President Bill Clinton is a charismatic leader, was able to achieve many great things and was deemed to be very effective in his leadership. Coercive leadership was viewed to be the least effective and often ended poorly for those leaders that used this technique to gain their advantage or achieve their goals. Dr. Farr also explained, with excellent examples, the difference between a leader and a manager. They are not the same!
Thus, it began, my quest for deeper understanding of leadership and how to recognize good leaders and bad leaders. I have read numerous books from Jim Collin's Good to Great and Bob Burg's series that started with The Go-Giver, to The Canadian Establishment, by Peter C. Newman. Leadership is all around us and it impacts every single person on this earth; fortunately, authentic leadership is earned and not assumed.
In May, I attended Leadercast Live with Andy Stanley, Dr. Caroline Leaf, Marcus Samuelsson, Craig Springer, Carla Harris, Ginger Hardage, Patrick Lencioni, Juliet Funt and Gayle King scheduled as presenters. The over-arching theme of the day was around team dynamics and getting things done in a team-setting.
The first three presenters were Andy Stanley, Dr. Caroline Leaf and Marcus Samuelsson. Andy Stanley is a captivating speaker and best-selling author of over 20 books. He shared his thoughts on high-performance teams and how they get things done. He suggested that companies or organizations "select performance-oriented people and position them for maximum impact". He followed up this concept by saying that "It's easier to educate a doer than to activate a thinker". He also made a clear distinction between WHAT and WHY…"what provides direction and why provides inspiration". Andy also added that "Clarity around what and why lays the groundwork for organizational change". Andy's style is very similar to John C. Maxwell, another well-known author who is a leadership guru and counsels numerous Fortune 500 CEOs. He likes to share an African saying "If you want to go fast, go alone. If you want to go far, go together."
Dr. Leaf holds an MA and a Ph.D in communication pathology and a BA in logopaedics, specializing in cognitive and metacognitive neuropsychology. Dr. Leaf's mission is to help people discover how to think and learn while finding their sense of purpose in life. I am delighted there are people in the world doing this research as our education systems have been around for four centuries and still "educate students by date of manufacture" (Sir Ken Robinson).
Marcus Samuelsson is an acclaimed chef behind many restaurants around the world, including Red Rooster Harlem, Red Rooster Shoreditch (London) and Marcus B&P (Newark). Marcus was the youngest chef to receive a three-star review from The New York Times. He too has written numerous books on how to direct teams around the world while maintaining brand and quality.
The second group of three was spearheaded by Craig Springer who runs Alpha USA, which has operations in over 6,000 churches and 450 prisons throughout the U.S. The impact that Craig has had is impressive as his organization mobilizes more than 50,000 volunteers and 350,000 participants in the U.S. and 1.5 million globally. Craig needs a great team behind him to be successful and he suggests that "a team needs an unbreakable bond in three areas: a shared goal, a commitment to achieve the common good and connections to one another. Like a three-legged stool, if any of the three bonds are broken, the impact of the team will dissipate."
Carla Harris, was was a very engaging presenter. She has had an unusual work history that would probably surprise most people who have traditional views of Wall Street. Carla is the Vice Chairman, Managing Director and Senior Advisor at Morgan Stanley. For those who were in attendance, we saw a middle-aged women of colour describing her 30-year career in a male-dominated industry. She is also a celebrated gospel singer with three CDs to her credit and had five sold-out concerts at Carnegie Hall. She was appointed to chair the National Women's Business Council by President Barack Obama.
The third in this group was Ginger Hardage and she impressed me with her delivery and passion around her former employer – Southwest Airlines. Ginger recently retired as Senior VP of Culture and Communications. Ginger was entertaining with great Southwest stories of service and customer appreciation that keeps them at the top of the low-cost flying segment in the U.S. This is achieved through the power of their culture, brand identity and their Why!
I was really looking forward to hearing Patrick Lencioni, an author of eleven best-selling books with more than five million copies sold. Patrick was funny, animated and incredibly insightful. He recounted a number of stories and how he came to write eleven books! He originally thought he had one book to write. Patrick wrote The Advantage, and it is the preeminent source on organizational health. The one take-away from this presentation was when Patrick said "If you could get all people rowing in the same direction, you could dominate any industry, in any market, against any competition, at any time."
CEO of Whitespace at Work, Juliet Funt has the privilege of working with the likes of Nike, American Express, ESPN, Costco, Hershey's, Pepsi, and Wells Fargo, just to name a few clients. This company helps organizations reclaim their creativity, productivity and engagement with their leaders and employees. She has a great sense of humour and delivers a compelling and insightful presentation on streamlining for personal and process improvement, which leads to more creativity and engagement. This technique allows executives, managers and teams to answer the critical question, "What thoughts deserve my full attention today?".
The last presenter was Gayle King, who recently received accolades for her interview with R. Kelly, who was charged with eleven counts of sexual abuse. This interview was a news story on its own and due to Gayle's professionalism as a journalist, it did not erupt. She was able to handle a very difficult topic and control a volatile interview. Gayle did not share much about that event, but was open and entertaining with other stories over her 40 years of experience in the media. She left us with a simple saying, "When people don't want the best for you, they are not the best for you."
Leadership is all around us and takes many forms. I work with philanthropic leaders on a day-to-day basis and I have always learned from their philosophy or their actions, often one-in-the-same. Leaders motivate and inspire others to join them to do something big and bold. I have been fortunate to work on many such projects throughout my 30+ year career, such as the Mustard Seed's 1010 Centre. As Campaign Director, I was able to sell the vision of adding affordable housing stock in a city where condos were the focus. To enlist the help of some of Calgary's quietest philanthropists was a privilege and now 224, formerly homeless people, have a place to call home.
Leadership in the philanthropic space is about vision and being courageous to fund a project to make a difference in the lives of many. There are many great projects at every charity in Canada waiting to be funded. The challenge is finding the leadership to ensure that the intended outcome is realized and this requires stamina. The best projects are big and bold and attract the right funders at the right time with the right ask for the right amount in the right way! Our new public library in the East Village is such an example. History will tell us if the leadership of the library were on the right path, but that will take years to find out for sure. Calgary has always been ambitious; we need to regain our confidence to take back our leadership position in Canada. We can get 'er' done!
Derek Fraser, CFRE
Principal