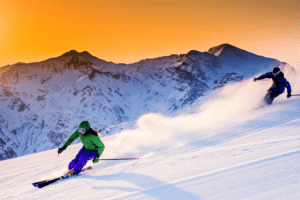 Operator of a large ski resort incorporating a premium hotel and multiple food and beverage outlets.
This growing and successful business wanted to validate and further develop changes it was considering to its organization structure. The changes were intended to improve the performance of its hotel operation and strengthen the organization's operational capacity for future growth. The new approach, if adopted, would require a new executive team member to take responsibility for all guest accommodation and hospitality interests for the business.
Osborne Interim Management fielded a team of three experienced advisors to conduct a business review of the organization and the proposed changes. The review took the form of data gathering and face-to-face interviews with most members of the leadership team. A detailed report was produced and provided to the client which validated the proposed approach and also provided recommendations on sensitive and important topics of particular interest to the client. The client supported the findings of the review and subsequently adopted most of its recommendations. The Osborne Senior Advisors were invited back to present the results of the review to the full leadership team as part of the implementation of the recommendations.
The business review completed by Osborne confirmed the need for a new senior executive team member and Osborne was invited to provide an Interim Executive to fill this role on an interim basis and to facilitate the executive search required to find a permanent candidate. Over a six-month period the Interim Executive worked on site for three days every week filling the critical needs of the new role while developing a detailed role description, running a selection procedure for an executive search company and then facilitating the search and candidate selection process. As well as successfully finding the new executive, the Interim Executive was able to stabilize and improve the hospitality operations, positioning the business for a successful winter season and a healthy future under the new permanent executive.