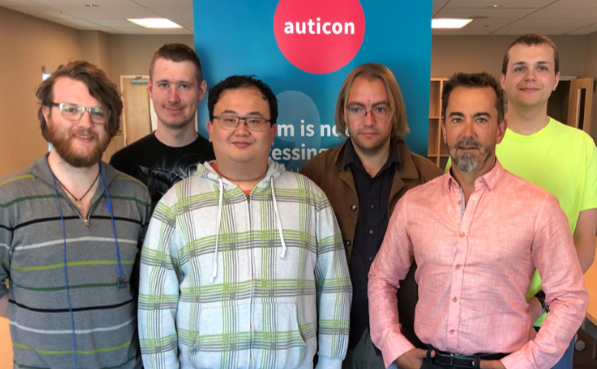 How Social Enterprise is Getting Gifted People into the Workforce is a Story Worth Telling
Here is a quote that puts the spotlight on the problem: "The sad statistic in Canada is that 80% of employable, trained people with autism who want to have a job don't have a job".
Our story begins in 2013 when Garth Johnson of Meticulon Calgary selected Osborne Interim Management to do a business plan review of his exciting new social enterprise initiative.
Garth was familiar with some very promising work done in Europe where talented autistic workers were proving to be very effective. He was able to use expertise gained in the Silicon Valley IT sector and envisioned how segments of the software development life cycle could be effectively addressed in the local market. The Sinneave Family Foundation stepped in to play a significant role in seeing this social enterprise grow wings and fly.
Being ready, willing and able simply wasn't enough to break the barrier for employers to actively engage so there needed to be a succinct vision for Industry to overcome its well-entrenched bias and misunderstandings.
Developing a viable marketing plan required not only vision but a value proposition that Industry could embrace and that both employer and employee saw as a framework for success.
The business plan vetting included interviews with various Calgary based medium and large corporations that routinely engaged software testing resources, whether in-house or project-based contract resources. Once the initiative, as well program, was explained the response was very favourable with several organizations interested in using the service offering.
The Meticulon process involved an in-depth assessment to identify strengths and weaknesses and the successful applicants went through specific training to prepare them for the work world. The unique variable here is that Meticulon includes, for the employer and employee, ongoing counselling and support in the work environment so that the autistic worker won't become overwhelmed by workplace socialization and environmental issues the regular worker is more able to adjust to.
Now to fast forward, this is how the now five-year-old initiative has evolved and succeeded.
Calgary based Solium Capital, now part of Morgan Stanley, has employed several Meticulon resources. Sean Bower, its Manager of Quality Assurance, had this to say: "It started as a goodwill gesture but has turned out to be a sound business decision". In particular, he commented on how adept they were at processing things quickly.
Meticulon has placed over 40 people with autism in employment since launching, and from the very beginning reviews from clients about the outstanding work they provided were exemplary.
Their success didn't go unnoticed; in June of this year Meticulon sold the consulting division of the company to auticon, an award winning leading European employer of autistic people, merged. auticon has presence in eight western European locations and a client base of some of the world's most prestigious corporations. Their backing is equally impressive with some very recognizable global players such as Sir Richard Branson and Susanne and Felix Porsche. Branson had this to say: "We've already seen auticon achieve great success in Europe and the US. I'm excited to see the further expansion internationally and into Canada". This Meticulon/auticon merger is now the springboard allowing for expansion across Canada offering its clients an array of services including business analytics, artificial intelligence, software development and migration as well its initial offering in quality assurance and testing services.
We congratulate the Meticulon/auticon team and a great Calgary, and now international, story!
Gord Forbes
Managing Principal