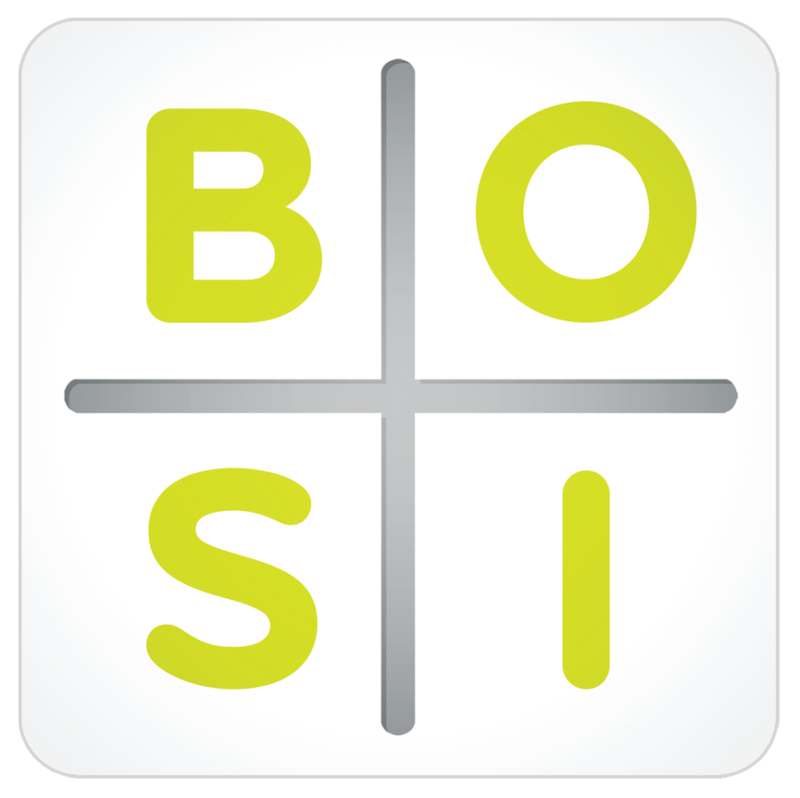 Are All Entrepreneurs the Same?
When I started working with small to midsize businesses in my consulting business I believed that with over 20 years experience I could craft and develop one strategic business planning process that would work well for all businesses to be successful. The more I worked on my execution of this master plan, I quickly realized that not everyone is wired the same in the business community and started to research the concept. I came across a book called Entrepreneurial DNA by Joe Abraham.
Joe did a lot of research understanding how and why different people look at business through different lenses. He conducted this research with over 1,000 entrepreneurs and created the breakthrough discovery that aligns your business to your strengths and developed an assessment tool that can identify that DNA so you can build business processes and teams to create powerful business plans to optimize business success that is scalable and sustainable for all business types and size.
I was so encouraged by the research I became a licensed practitioner with BOSI Global so I could start helping small to mid-size businesses craft strategic business plans based on their business strengths.
There are four very different entrepreneurial DNA profiles that all business owners and executives have when creating, building and maintaining business. These DNAs activate at different times throughout business careers but all people have primary and secondary entrepreneurial DNA.
Here is an introduction to the BOSI quadrant and a quick overview of how the 4 BOSI DNAs are wired.
Specialist DNA-The Experts
Prideful, analytical, risk averse, focused, reputation obsessed, slow and steady wins the race.
Specialist DNA entrepreneurs typically go through years of schooling, apprenticeship or on-the-job training to develop a powerful and valuable skill. Think about lawyers, doctors, graphic designers, financial planners and plumbers and you'll have a pretty good picture in your mind of Specialist DNA.They represent the largest percentage of entrepreneurs in our eco-system.
Key strengths include:
The ability to focus on one industry and build deep domain expertise over time.
A relatively risk averse approach protects them from making rash decisions in day-to-day-business.
An active pursuit of networking and relationship building. This group takes relationships very seriously.
Top weaknesses include:
Standing out in a crowded marketplace of competitors.
Missing out on important opportunities along the business journey (analysis-paralysis sets in quite often).
Getting stuck in vanilla/copy-cat processes for marketing, human capital and operational strategy.
Opportunist DNA-The Speculators
Outgoing, extroverted, optimistic, impulsive, disorganized, unfocused, wants to get rich ASAP.
Opportunists DNA entrepreneurs are built to sniff out great money making deals and harvest them in short-term bursts. Professional sales people, venture capitalists, day traders and multi-level marketers all share this behavioral group.
Key strengths include:
A well above-average work ethic when the right incentives (bonus, equity, upside) are involved.
A very high risk tolerance and ability to make timely decisions.
An optimistic view of setbacks and failures. A "water off a duck's back" approach to challenges.
Top weaknesses include:
Impulsive decision making – often leading to losses.
A tendency to juggle multiple gigs at the same time. When done without the right systems in place, this can be costly.
Getting distracted by the more "fun" areas of business and letting important operational matters fall through the cracks.
Innovator DNA-The Mad Scientists
Introverted, unsure, trusting, generous, worrier, easily overwhelmed, highly coachable, aware of weaknesses.
Innovator DNA entrepreneurs are always tinkering and inventing new things. They are built to discover and design unique products/services. Breakthrough chefs, artists, designers, coders, strategists, writers, scientists and inventors fall in this category. This group controls a majority of the true intellectual property in our world.
Key strengths include:
A limitless innovation pipeline in their area of passion.
The ability to create things other entrepreneurs just cannot.
A mission-driven approach to business. It's not about the money, it's about impacting people's lives.
Top weaknesses include:
The mission-driven approach usually leads to lost business opportunity.
Limited-to-no desire to operate the business. Unless compensated for, this exposes their IP/venture to great risk.
Giving up control of their IP to "savvy" business operators.
Builder DNA-The Scale Creators
Driven, excitable, controlling,narcissistic, egotistical, uncoachable, oblivious of weaknesses/blind spots.
Builder DNA entrepreneurs are wired to build multi-million and multi-billion dollars enterprises in their sleep. They can walk into virtually any business situation (start-up, stunted growth, turnaround, high growth) to design and deploy highly scalable ventures. Successful serial entrepreneurs tend to have high Builder DNA. This group also tends to build companies in more than one industry during their entrepreneurial career. They represent the smallest percentage of entrepreneurs in our eco-system.
Key strengths include:
The ability to conceptualize, launch and scale entities past $5 million in revenues very quickly and sustainably.
A knack for designing and managing high-growth systems.
A great talent in recruiting top employees, customers and investors to their venture.
Top weaknesses include:
People. This group can leave a wake of burnt-out staff, vendors, partners and family members.
Closed minded. Their success gives them an air of "I know it all" which typically leads to a self-inflicted plateau in growth at some point in their business.
Culture. Their highly driven approach to business building can lead to an undercurrent of fear – thereby stunting innovation and entrepreneurship within the ranks. A "yes man" culture is quite common in Builder DNA companies.
So there you have it, a crash course to educate you on the 4 Primary DNAs. Positioning yourself to help your clients or employer is about understanding yourself and your customer. Entrepreneurial DNA gives business owners and leaders practical and actionable insight to their strengths and limitations, stuff they can just plug-and-go with to build scalable and sustainable business plans.
Bruce McGregor
Senior Advisor