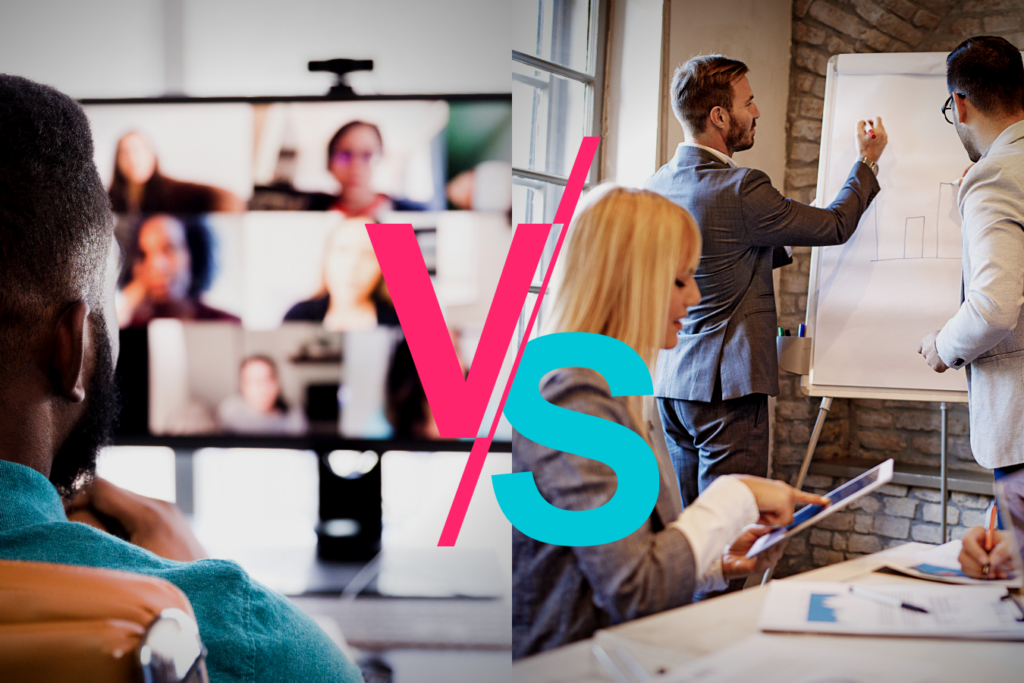 A look at the implications of the post restriction workplace by Osborne Managing Partner Mark Olson and Senior HR Advisor Colleen Winston.
Mark Olson
First off let me get my own bias out of the way. I have run a virtual interim management and consulting Practice for 17 years. We have never owned, or leased office space and I estimate 50% of our billable hours have been produced away from the traditional office workspace. Hence, while the pandemic was in some cases a terrific challenge for some of our clients, we needed little effort to pivot to the new norm. In fact, we noticed two substantive benefits; firstly, as we have Principals and Advisors spread across BC, Alberta, and Ontario, we found the level of engagement in our weekly virtual meeting to be close to 80% consistently. Secondly, the human side of both internal and external relationships flourished as kids, pets and a spouse facing the other wall on their own computer was common practice. It lightened the mood for an emotionally challenged and charged period.
Now if this were a game of point/counterpoint I could argue that we also learned there are many aspects of doing business that simply cannot be replicated effectively in a virtual environment. Architects and design engineers pouring over plans, strategic planning sessions with flip charts and whiteboards, operational assessments, and so on. I would also submit that some individuals need spontaneous and interactive engagement to be effective. The "catch someone doing something right" as a leadership mantra is hardly possible virtually.
The real issue we are debating here is one of productivity. In our experience, many businesses were already finding that work-share arrangements, remote delivery of service, and flexible hours were allowing them to recruit and retain top talent more easily. We have been involved over the past year with client projects involving evening or weekend meetings at all hours with the understanding of the trade-off in maintaining physical and mental health while looking after children and their remote learning regimen. There was never any question of the will and dedication of these employees and, in the case of not-for-profits, volunteers to completing projects on time and effectively.
Over the past, while our informal surveys have indicated that some companies have mandated a return to work in July, others are providing hybrid options, and some are reducing their office footprint significantly and offering home office support. At this point, there doesn't appear to be a right or wrong answer. My guess is many organizations will take a very cautious approach and continue with contingency plans through the fall in fear of a fourth or fifth wave.
So, I asked one of Osborne's HR specialists, Colleen Winston, what obligations should employers and employees feel in our return to more of a normal state?
Colleen Winston
Employers have a lot of work to do. They need to update their internal policies to reflect federal and provincial mandates keeping in mind the impacts on their culture and their duty to employees and stakeholders. Union agreements will need attention and updates too! Safety policies and processes will be paramount as will sick leave, work-share, and telework policies. Employers need to update health and wellness programs and review their benefit and compensation packages, as well as HR programs that maintain and potentially expand the corporate culture beyond the office. Staying connected to employees can build that sense of belonging and reduce turnover.
Good or bad, HR will be front and center. Human resources will be expected to connect with employees in a more meaningful way and drive engagement alongside managers and senior leaders. To navigate this change, managers and senior leaders must utilize and align with their HR departments as a team – a united front. Finally, from a change management perspective, a decision tree should be a living document in all organizations to keep everyone aligned, reduce uncertainty, and ensure a safe work environment.
Mark Olson
That is great advice Colleen. It's incumbent upon the employer to create and maintain a safe workplace – always. This existed pre-pandemic but now expands to an assessment of workplace hazards, sanitization, distancing, and in extreme cases, verification of vaccination when the employer can demonstrate that less invasive measures would not be sufficient to ensure a safe environment. There is no post-pandemic case law yet on this and you certainly will not get an opinion from this Philadelphia lawyer. It is likely that employees will need to continue to warrant that they are not experiencing any COVID like symptoms and complete a "fit for work" questionnaire.
The good news is that all forecasts point to a significant economic boost fuelled by consumer savings and pent-up demand. Other markets that have opened before us are witnessing record sales. The resurgence in travel and tourism over the upcoming months will be a much-needed lifeline for that industry. Rebooked your winter holiday yet?
Mark Olson
Managing Partner & Principal
Colleen Winston
Senior Advisor