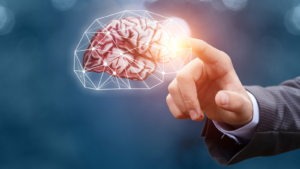 As I embark on my journey to prepare for a World Championship bodybuilding competition, the grueling hours of cardio training have become a required part of my routine. The rhythmic movement of the elliptical machine, while effective for fat loss, often leave my mind craving stimulation and distraction. It was during these weekly hours of cardio I discovered the effectiveness of audiobooks. Recently, I finished listening to "The Power of One More" by Ed Mylett, and it has become more than just a source of inspiration—it has become my training companion, my motivator, and the driving force behind not only my cardio sessions but also my mindset as I strive to achieve my best during competition prep.
As the chapters progressed, I realized the lessons learned would not only resonate with my bodybuilding journey, but also ignite newfound determination with my professional goals.
In the fast-paced world of business, success often hinges on the ability to push boundaries and strive for continuous improvement. Ed Mylett, a renowned entrepreneur and author, has not only achieved remarkable success in his own right but has also been recognized as USA Today's Top Mindset and Performance Coach in the World. His insights, born from years of experience, are not confined to the realm of business alone. They extend into the domains of personal development and self-mastery, making his book, "The Power of One More," a practical wisdom guidebook. It's a must-read for anyone looking to elevate their game and reach new heights of success.
The Principle of "One More"
At the core of Mylett's book is the concept of "One More." It's a simple yet profound idea that can transform your approach to business and life. The principle suggests that success often comes from going the extra mile, doing one more thing when others are satisfied with the status quo. For instance, "One More" might mean making one more sales call, improving one more aspect of your product, or providing one more level of customer service.
Setting High Standards
Mylett emphasizes the importance of setting high standards for yourself and your business. By continually striving to do one more thing, you push the boundaries of what's possible and create a culture of excellence. Whether you're an entrepreneur, a manager, or an employee, the pursuit of excellence can set you apart from the competition.
Goal Setting and Persistence
Another key message from "The Power of One More" is the significance of goal setting and persistence. Mylett encourages people to set clear and ambitious goals, breaking them down into manageable steps. Then, he emphasizes the importance of persistence—never giving up until you've achieved those goals. "One More" serves as a reminder that even when you've hit your targets, there's always room for improvement.
Taking Calculated Risks
Successful people understand that taking calculated risks is often necessary to achieve greatness. Mylett encourages readers to step out of their comfort zones and take that one more calculated risk that could lead to significant rewards. Whether it's launching a new product, entering a new market, or investing in innovation, calculated risks can lead to breakthroughs.
The Power of Mindset
Your mindset plays a crucial role in your success, and Mylett underscores the importance of adopting a growth mindset. By embracing challenges, learning from failures, and continuously improving, you can harness the power of "One More" in your business endeavors. A growth mindset encourages innovation, adaptability, and resilience—all essential qualities in the ever-changing business landscape.
In the world of business, where competition is fierce and the stakes are high, "The Power of One More" serves as a valuable guide to achieving excellence. By embracing the principle of "One More," setting high standards, setting and pursuing ambitious goals, taking calculated risks, and nurturing a growth mindset,you can unlock your full potential and attain extraordinary success.
This book is a reminder that greatness often lies just beyond the edge of your comfort zone, and by consistently doing one more thing, you can reach new heights in your business and personal life. So, if you're looking to elevate your performance and achieve remarkable results, pick up a copy of "The Power of One More" and start your journey towards excellence today.
PS. Ed Mylett also has the number one podcast in the world called The Ed Mylett Show. The guests and topics vary, but each one will leave you feeling inspired; I listen to his podcast every morning as I prepare myself to get to the gym and crush new goals, achieve new personal bests or do just 'One More' rep.
Shannon Foster
Principal