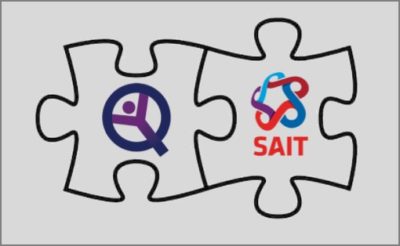 Partnerships with a Purpose to Support Young Onset Dementia
Partnerships can be a rewarding proposition, especially when all the parties come into the relationship from a place of caring, giving and commitment.
Last year Osborne Interim Management decided to give back by providing pro-bono support to a not-for-profit organization as part of our "Hands-Up for Charity" initiative. The idea of using a team approach to provide a "hands-up" evolved naturally from the non-profit work we have undertaken in recent years coupled with the extensive volunteerism of our Principals and Advisors.
In April we chose YouQuest as the organization we felt could best benefit from our executive advisement and advisory services, and it was a cause that many at Osborne felt drawn to, either compassionately or personally.
YouQuest is a wellness community for people with young onset dementia (under 65 years of age) and their families to enjoy an active lifestyle. Participants have an inviting place to engage in meaningful activities co-planned with recreation therapists and volunteers. Caregivers have peace of mind and a full day to maintain work, family life and their own health.
YouQuest needed a recreation partner that could provide access to a range of fitness options with dedicated home-base space each day. Through Osborne's recommendation to consider the Southern Alberta Institute of Technology's Campus Centre, and with Principal Judy William's personal connections, an introduction was made to Budd Brazier, Manager of Recreation and Operations.
When Budd, SAIT's Facility Booking Coordinator Merrilee Beddows and Wellness Centre Team Lead Patrick Gauvreau met with the YouQuest team last summer they were instantly excited about the potential of a partnership. Part of SAIT's strategic plan is to establish new partnerships that align with its program offerings and campus environment.
The needs of YouQuest and what SAIT was willing and able to provide were so compatible that it just made sense. YouQuest required recreation space that was safe, accessible and affordable. SAIT could offer daytime availability as students and faculty were in school, allowing the space to be utilized to its fullest.
Other benefits for YouQuest and its participants are easy access via public transportation, a centralized location and a consistent gathering space to build connections for people who are often isolated. Once established, additional advantages were realized; the group enjoys tours of SAIT program areas and sharing lunch with students at the 4Nines restaurant – with a bonus of a great meal prepared by the SAIT culinary program. SAIT also generously provides all the fitness equipment and an affordable membership fee to participants' family members.
The YouQuest/SAIT alliance has gained momentum and Budd feels the culmination of the partnership materialized on February 14th when the Minister of Alberta, MLA Brian Malkinson, presented a sizable cheque to YouQuest on campus at an event that included participants, volunteers, families and community members; "it was a real special day," he recalls.
If you'd like to learn more about YouQuest, young onset dementia or get involved, please visit youquest.ca.
Shannon Foster
Principal
Director, Marketing & Communications