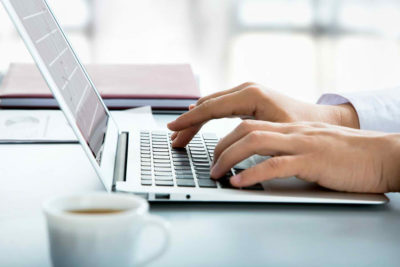 I've just completed the Professional Business Writing certificate at the University of Calgary. Ten online courses, 200 hours of reading, writing, critiquing, and submitting hundreds of writing assignments over the past twelve months. You may ask: why would an accomplished communication/management consultant feel compelled to spend time and expense to improve her writing skills?
Writing is an exceptional artform and an invaluable skill set. Talented writers break through the clutter and noise to connect with their audience. It's a complex challenge given the speed and proliferation of information, the spectrum of media channels and platforms, and individual communication preferences. Overwhelmed with content choices, we are selective about what we read. Pressed for time, we skim through content, rarely taking time to read anything in its entirety.
With that in mind, I decided to refresh my business writing skills and enrolled in this certificate program. I discovered a treasure trove of new tools, techniques, tips and tricks for tackling every imaginable communication project. The following are key takeaways that will help strengthen your writing skills, so you connect and engage your readers more effectively.
Start with a road map
Develop a plan instead of focusing on the result. First, use the 3P formula to define the Purpose (what do you want to achieve), Process (how will you develop the content), and Payoff (what's of value to the reader). Then apply the GROW approach: identify your goal that aligns with a larger corporate or organization goal; research your topic by sourcing credible articles and references for ideas, examples, stories, anecdotes, and new developments; organize your thoughts and ideas in an outline that develops the flow of content; then write your first draft without fussing about the grammar, spelling, or readability.
Write what your audience cares about
Before tackling the first draft, imagine the person you want to help. Ask yourself: Who do you want to reach? Why should they care? What's in it for them? How can you help them? What's the key message for them to takeaway? With those questions in mind, reframe your road map to reflect your reader's perspective. This will help identify how best to connect with them, capture their attention, appeal to their senses, and address their needs, not yours!
Keep it simple but not simplistic
Assume your reader knows nothing but don't assume they're stupid. How often do you see business articles full of technical terms, jargon, abbreviations, and long-winded descriptions? Avoid the urge! Decide how best to convey your thoughts as clearly as possible and write as simply and concisely as you can. Strive to explain and be specific. Take full advantage of the range of tools and techniques like quotes, analogies, storytelling, graphics, and visuals to successfully reach and engage your reader.
Lead with attention-getting headlines
Readers decide in seconds what to read or reject. Since five times as many people read the headline as read the content, the headline makes or breaks their decision to keep reading. To create a powerful headline, you need to grab the target reader's attention, deliver a complete message, and offer a benefit or reward for reading the content. That's a tall order! Try writing your headline at the end of the writing process and test its impact against the 4U formula: is it urgent, unique, ultra-special and useful? Which headlines grab your attention? Why?
Create compelling content
Shrinking attention spans demand shorter sentences (25 words or less) and shorter paragraphs (three to six lines). As the owner of dozens of writer's textbooks chockfull of recommendations, here's my short list of best practices:
Show don't tell
Instead of: Molly is a good employee.
Try: Molly is always there when the team needs her. She's the first to volunteer for projects and the first to encourage us when the going gets tough.
Active not Passive voice
Instead of: The video was edited by a guy named Tom Smith.
Try: Tom Smith edited the video.
Start sentences with the most important words
Instead of: According to the latest information from Health Services Canada, it is essential to maintain a distance of two metres, wear a face mask in public places, and frequently practice personal wash your hands to minimize the spread of the Covid-19 virus.
Try: Health Services Canada recommends you practice social distancing, wear a mask in public, and frequently wash your hands to avoid contracting or spreading Covid-19.
Real words, not buzzwords
Instead of: You're my top resource for delivering value-added results.
Try: I don't know what I'd do without you to get the job done well.
Ditch weak verbs and adverbs
Instead of: In his anger, he accidentally cut his finger.
Try: In his anger, he accidentally slashed his finger.
Instead of: Production increased quickly.
Try: Production surged.
Cut the fluff
Here's my list of the top 15 common mistakes to avoid:
In order to = To
Continues to be = Remains
There will be times = At times
In spite of the fact that = Though
At which time = When
In spite of = Despite
The majority = Most
When it comes to = When
Moving forward</font< = Later, In the future
At this point in time = Now
Call your attention to the fact = Remind you
I was unaware of the fact = I didn't know
Until such time = Until
Owing to the fact = Since
With the possible exception = Except</fontcolor="#008000″>
Review, refine and polish
Before sending your writing into the world, check grammar and spelling using a digital editing tool. Also run your work by a human editor as well: fresh eyes will find errors and inconsistencies, correct word choices, and gauge readability.
Care to share?
Thanks for reading this article. Feel free to post your top writing tips, tricks, or pet peeves. Keep in mind these wise words from Mark Twain, a masterful writer: "Writing is easy. All you must do is cross out the wrong words."
Judy Williams
Principal
You Might Find These Articles Interesting
4 Quick Tips to Improve Your Business Writing (HBR – Lauren Brodsky)
The Single Reason Why People Can't Write (Inc Magazine)