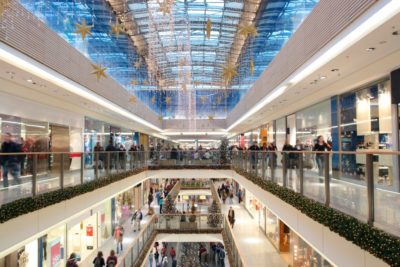 What is Everyone's Biggest Challenge in Retail?
I have been following a lively discussion amongst the members of the LinkedIn "Retail Industry Professionals" group. The dialogue centers on a deceptively simple question "What Is Everyone's Biggest Challenge In Retail?" The group's members represent a wide range of retail experience, expertise and geography. Their answers are an enlightening insight into a complex industry that is in a continual state of stress and change. Honest and compelling, the responses provide sophisticated views on what it takes to be a good retailer… or even to just simply survive.
It struck me that the challenges cited are as relevant to the retail industry as they are to many others; charities, manufacturing, professional practices, communications, etc. So, as you read my summary of the responses, regardless of what area you work in, ask yourself…
Is your organization meeting these challenges?
Customer Intimacy
Indeed, building traffic and gaining new customers while retaining and developing the loyalty of existing ones is what it is all about. However, staying ahead of an increasingly knowledgeable and demanding consumer that has more and more shopping options is the challenge. How does one more clearly understand the consumer's evolving wants and needs?; to continually deliver what they themselves do not yet know they need, keeping customers engaged and interested while delivering something compelling, giving them a reason to get out of their homes and come to your store. The challenge of staying relevant was one of the loudest cries from this group.
Being Innovative
Consumers get bored quickly. The challenge of remaining "fresh" is front and center. Winning retailers will deliver exciting changes that create new emotional bonds with their customers. Remaining fresh, delivering surprises, staying in front, create a "wow" factor — a challenge for sure. Stand still and you will get left behind.
Harvesting Technology
Is internet shopping a threat or an opportunity? As one member asked "is the UPS guy the only person your customer will see?" Social media, do you have that figured out, adding value for your customers or are you just creating clutter? On the spot price comparisons, code-canning phones, payment by phone, group web coupons, etc.— are these working for or against you? The challenge for retailers is getting the technology opportunities working for them across all channels to create an integrated, simple and consistent shopping experience, in both marketing and operations. Not easy at all.
Providing Quality Service
It all starts and ends with the guest experience. Often this is the only thing that will differentiate you from the many choices consumers have. The entire customer experience needs to be consistent; from the on-line face to the store floor, from merchandising displays and check out to product support and returns. It is said that "Retail is Detail". Delivering a perfect customer experience every time and everywhere requires attention to the myriad of systems and processes that need to be executed day in and day out. Losing a customer is all
too easy on this front.
Employee Engagement
The challenge of delivering all of the above through all levels of staff received the most group discussion. How to create a culture that enables employees to provide the experience your organization is promising its customers? How to be the best places to work and have your employees believe in the company? How to retain the staff that you have spent valuable time training? Arguably the largest challenge retailers face. Many members put forth that getting this right makes the rest of what is needed to succeed easy.
The above represents the major themes coming out of the discussion. Topics such as pricing, promotions, inventory management, costs, shrink and supplier engagement also drew considerable air time. A number of astute comments argued that the REAL dilemma is how all of the above are not only solved but made to work together in a unified strategy, from corporate vision to store level execution.
So, Is your organization meeting these challenges?
Dan Brozic
Principal