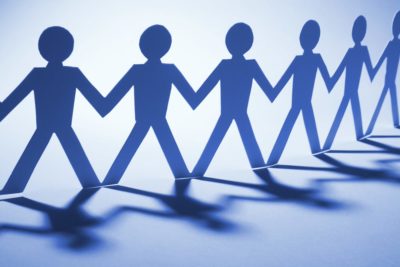 Perspectives on Succession Planning - with Non-Profits
There are lots of not-for-profit organizations that fit the definition of small business and many have the same challenges as privately owned family businesses.
In a not-for-profit with a volunteer board, succession is not just planning for the board chair's retirement; the challenge is keeping the volunteer board vibrant, creative and with planned turnover to keep the new blood flowing. An example might be the organization that is transitioning and the required skill sets of board members needs to be re-thought. Do you really want a table full of old guys in suits talking about a social media based fundraising campaign and using Twitter to better connect with donors? Board member succession has to be intentional, anticipatory and focused on the emerging needs of the organization.
Succession challenges can also be found in the organization's product. A successful family business that was founded in 1900 to produce buggy whips would probably have re-invented itself many times over the years to remain viable. The same can be true for not-for-profits. The church-based retirement residence that began as a heavily mortgaged apartment building for independent seniors reinvented itself to be part of the health care system – greater resident care needs, three times the staff required, new programs and major building renovations leading to a doubling of revenue all helped to assure long term financial viability.
And is the not-for-profit that failed to groom a second in command and lost its executive director to a higher paying job any better off than the company whose owner kept it all in his head and suffered a disabling long term illness? The need for proper succession planning comes in a variety of forms and not-for-profits can benefit from thinking more like a traditional small business. However, one area where not-for-profits have an advantage over small privately owned businesses is the separation of operations and direction setting. In a private company when the owner is unable to continue, both the day to day and the long range direction of the business may suffer. In a not-for-profit with a board where the CEO is suddenly unavailable, knowledge of the long range direction of the organization is usually retained.
Doug Fletcher
Principal