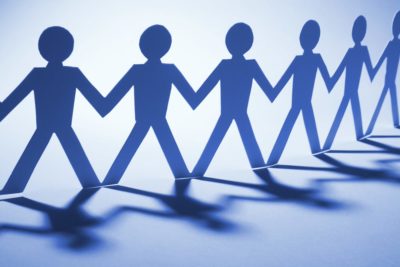 How Family Business Can Benefit from an Outside Perspective
How is your family business going? Is it ticking along and just meeting expectations? Are the objectives being realized? Is it continuing to prosper or has it become flat? Is it financially sound? Could it be doing better?
I grew up working in the family business. It was a part of my life from age nine until I graduated from university. Like my father, it became a full-time commitment and responsibility, even when I was in grade school because if we didn't respond to the daily needs there wouldn't be food on the table next month. While the business grew organically and became more successful and we had more time to think about areas of expansion or better focus, the only thing we really did know was our family business. Yes, my dad had earlier experiences to build on, but each of those was also a family business.
Something entrepreneurs don't take time to consider is that there is a wider world out there. Perhaps the paradigm they are comfortable in when viewed within a larger context has opportunities that would otherwise not be feasible because their view is hindered by a narrow focus.
Working in a large organization doesn't necessarily make one wiser but it does expose a person to a broader view of the possibilities. That is one reason why I recommend that all family members who intend to carry on in the family business take the opportunity to first work outside of it. The experience and knowledge gained can then be applied back home when analyzing the business's current state of affairs and how to make it better.
On the flip side, bringing an outsider into the family business could also have its advantages. Having a person not financially or emotionally connected to the business could provide some unbiased suggestions for change or improvement. That person may provide a solution to a problem or just do some checks and balances to see if things are on the right track. This does not have to be a long-term commitment, but just a short-term solution.
This is where interim management can help. If you aren't comfortable opening your business to a close friend or business associate, you could hire an interim manager skilled in the specific area where you believe there may be opportunities. One of those opportunities might be a short-term assignment to review the marketing plan to assess if there are easy, inexpensive changes that would broaden your market or places where price increases may be justified without losing sales. Another might be to review the operating procedures to see if some tweaks might reduce production costs or tighten the supply chain and inventory control, thereby lowering costs and reducing overhead. Perhaps you might like an outside review of your current financing.
In one of my interim assignments I stepped into a small business at a senior level where the owner wanted to sell the business so he could retire. He had left the decision far too long and wasn't able to focus on the goal because he was too busy dealing with daily business requirements. I took over the daily responsibilities so he could refocus. In another case I reviewed the options for the developer of a new technology who chose the license with royalty solution rather than the more costly, and at the time, unaffordable greenfield manufacturing investment. I am aware of another situation where the wolves were at the door and the bank vault appeared to be empty or near empty; a financial specialist stepped in with a complete financial review, rearranged payment schedules, tightened cost controls and turned the situation around.
These are but a few examples of the small business solutions with the aid of an interim manager. You need to decide what solutions work best for your company to ensure that the legacy of the family business lives on.
David Wright
Principal