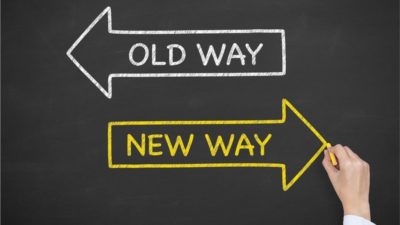 Corporate Turnaround/Rejuvenation Management
During a recent meeting with a prospective client I was asked how I would approach a turnaround situation for a possible engagement. Although we often hear the phrase "turnaround management", owning and running a business on the decline can be overwhelming. Creating and implementing a turnaround strategy and plan by following a systematic approach will often lead to a successful execution and profitable recovery.
Turnaround management is "a process dedicated to corporate renewal". It uses analysis and strategy to give business owners and management the guidance to revitalize distressed companies and return them to solvency. When analysis is completed, a long-term strategic and restructuring plan is created. Once approved by ownership/management, turnaround interim managers begin to implement the plan, continually reviewing its progress and making changes to the plan as needed.
In Western Europe, Turnaround Managers are also called Turnaround Practitioners and often are interim managers who only stay as long as it takes to achieve the turnaround. Assignments can take anywhere from three to 24 months, or longer depending on the size of the organization and the complexity of the job. The Globe and Mail recently reported on the "seasoned executive with a parachute"; interim management has gradually become accepted in North America as the changing economic climate has surpassed the concept of long-term job security. Senior executives can be parachuted into temporary roles without a long learning curve due to the wealth of experience accumulated.
Turnaround management does not only apply to distressed companies, it can help in any situation where direction, strategy or a general change of the ways of working needs to be implemented. It is closely related to change management, transformation management and post-merger-integration management. High growth situation or acquisitions of a new division are two typical scenarios where interim turnaround experts also help.
Some factors that can cause a company's regression requiring a turnaround intervention include:
new innovations by competitors,
underestimating the cost of production,
corrupt management,
poor financial management leading to a shortage of capital,
a loss of customers, and
high turnover and attitude and behavior of employees.
Likewise, stable companies may find themselves in this stage of decline and may only need a rejuvenation due to problems like:
lack of strong leadership,
loss of market share due to a downturn in demand,
production of goods that are no longer attractive to the consumer (e.g. the DVD rental business),
a rapid increase in interest rates, or
a currency devaluation.
The reposition situation is the point in the process where the historical accepted financial performance has fallen below expectations for a period of time. Usually the indicators of poor cash flow, decreasing ROI, falling EBITDA and increased debt are the signs of needing a turnaround for the company. Unfortunately, these indicators often ignore other performance criteria such as impact on environment, welfare of staff and corporate social responsibility. The ownership group needs to decide if a strategy change should happen or if the current strategy be kept, which could lead on the other hand to a company sale or insolvency. Nevertheless, the ownership group may use different criteria of performances to measure success of the company.
If decision makers choose to take a new course they must first search for new strategies. A question that needs to be asked is if the search for a reposition strategy should be by an internal management group or external interim managers. The selection must be made quickly as a turnaround may not be possible after an extended period of poor performance.

The four "Rs" for turnaround/rejuvenation management are techniques known as Retrenchment, Repositioning, Replacement and Renewal:
Retrenchment Plan
The retrenchment strategy requires wide-ranging short-term actions to reduce financial losses, to stabilize the company and to work against the problems that caused the poor performance. The essential content of the retrenchment strategy is therefore to reduce the scope and size of a business and create a cash flow mindset by:
selling assets,
reducing capital expenditures,
suspending discretionary spending,
placing strict controls on purchase orders,
abandoning difficult markets,
stopping unprofitable production lines,
downsizing, and
outsourcing.
These procedures are used to generate resources, with the intention to utilize those for more productive activities and prevent financial losses.
Retrenchment is all about an efficient orientation and a return to the core business. Many companies are reluctant to perform cutbacks, but with the assistance of interim managers these decisions might be easier to make and may receive less resistance. As a result they are able to enhance market position in spite of the reductions made and increase productivity and efficiency. In most cases a successful turnaround without a planned retrenchment is rarely feasible and will often involve interim managers, management/ownership, employees, accountants, attorneys and the bank.
Repositioning Action Strategy
The repositioning action plan's main focus is to generate revenue with innovations and change in product portfolio and market share. This includes the development of new products, entering new markets, tuck-in acquisitions, finding alternative sources of revenue and modifying the image or mission statement of the company. Accessing new sources of capital is usually required for a business in decline to return to solid ground. Locating funds is often the most difficult part of the turnaround. The size of the business and the stage of distress will determine the action required. If management is proactive, the company may only need an interim manager to assist with a plan to refocus. A company in spiraling decline may need a complete restructuring turnaround strategy and team of interim managers to salvage the business. At this point, decisions for cutting operations and personnel may be required.
Replacement of CEO/ Management Team
Much like a professional sports team, it is often easier to replace the highly capable coach than fire the entire team, possibly because the players have tuned out to his methods or he has "lost the room". It is theorized that new managers bring recovery and a strategic change as a result of their different experiences and backgrounds. It is also valuable to be aware that a new CEO can cause problems in achieving a successful turnaround. For instance, change for the sake of change without detailed analysis of organization procedures is a common mistake of new managers. Interim managers in many cases can be more effective, as they are apolitical and solely focused on leading the development and execution of the best turnaround strategies.
Renewal Actions
With a renewal action a company pursues long-term actions, which can lead to a successful managerial performance. The first step is to analyze the existing structures and staff within the organization. This examination may end with a closure of some divisions, a development of new markets/projects, an expansion in other businesses, changes in management, reorganizing staff and improving skills or improving on service or delivery; as innovative core competencies are implemented there is a stabilization of the company value. This last step of fixing the distressed company is often the most underestimated as managing the strategy of the turnaround requires strict discipline of the whole team.
Fixing operational, organizational and strategic components of the business is crucial to its turnaround success. Creating and following a turnaround strategy is developing a whole new business mission statement and vision that reflects the company's new direction. It takes the company back to the basics of evaluating each aspect of the business and the industry it serves.
Interim managers, or "supertemps" as dubbed by Harvard Business Review, can assist with your turnaround strategy and help get your company back on track.
Dale Doering
Principal