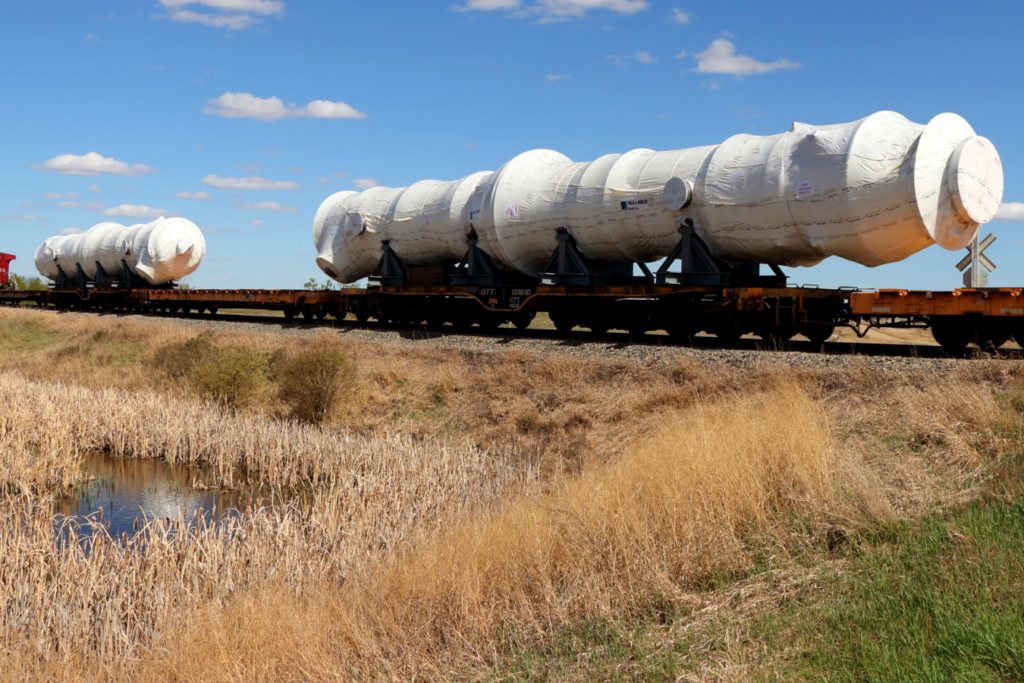 With seven Class 1 railroads and numerous short lines efficiently operating across North America today, why is rail service not always considered when developing transportation options?
The answer is simple; unless one has had experience in developing a rail solution either with a railroad, freight forwarder or collaborating with a railroad consultant, the exercise may seem daunting.
In reality, this is not so. Class 1 Canadian railroads such as CN and CP are continually improving the ease of doing business,with their existing or new customers, through website connectivity and technology to secure pricing, ordering or releasing railcars, and accessing customer service or commercial sales departments. Additionally, they're investing in innovation such as electrically propelled locomotives to reduce operating costs and carbon emissions, and expand their rail network through acquisition of other Class 1 railroads to provide customers with a single line haul from Canada to Mexico.
With transportation costs today generally ranging from 20 – 30 percent of the cost of goods sold, its critical supply chain transportation leaders examine all appropriate modal options to cost effectively ship their products to market in a safe and timely manner.
Other benefits when adding rail service to the supply chain:
24 x 7 operation.
Alternative mode of transportation to secure competitive pricing and/or improved service.
Market reach: companies in growth mode are seeking new markets typically out of their historical delivery reach (a few hours) of the plant to now one to two days transit. (Example: Canada to Mexico)
More volume at one time: railroads transport single car shipments, multi-car blocks of 5 – 10 – 25 carloads or unit trains comprising of 50+ carloads.
Per unit cost reduction: depending on the volume of product, a railcar will typically hold two to three full truck loads.
Heavy or dimensional Shipments: railroads efficiently transport heavy or dimensional shipments on heavy-duty railcars or depressed flatcars in regular or special train service eliminating road permits or police escorts.
Railroads supply their own railcar equipment such as 20' or 40' containers, high cube boxcars, 100 ton gondolas, 89′ flatcars, 100 ton covered hopper cars, or 4,000 cub tank cars.
Not serviced by a rail siding? Today, there are numerous transload facilities located in each major North American city that are served by a Class 1 railroad or short line.
These transload facilities have the capability to pick-up product at origin, place into storage (if necessary), load and secure to a railcar or unload a railcar, place into storage (if necessary) and deliver to final destination.
If your company is new to rail service and would like guidance to get you on the right track (pun intended) please feel free to contact us for a no obligation transportation consultation.
David Walker
Principal
Articles Written by David