Value Proposition
Chris leverages his 30 years of leadership experience to assist organizations to identify market opportunities, develop winning strategies and enable operational capability. A true generalist capable of leading cross functional teams spanning operations, sales, marketing, and technology, he has a bias for action and a focus on implementation that drives results. He has served as an interim executive bridging short-term gaps in senior management as well as undertaken both long and short-term fractional assignments to add expertise and capacity to a team to drive specific business outcomes. A dynamic communicator, Chris has the ability to articulate a compelling vision that is accessible to all stakeholders, from board members and top executives to the frontline sales staff, guiding others so that they can clearly understand the importance and value of their contribution.
Developed and secured a strategic partnership for an emerging Fintech with a Fortune 50 company that rapidly scaled distribution resulting in the ability to access the global enterprise market and drive an initial 20% increase in revenue along with improved ability to raise capital.
Worked with the same client to develop a net new product and market segment that integrates their platform with the products and services of a partnering firm to create a new suite of products and services that addresses a significant market opportunity and enabled them to secure three new material clients.
Assisted a mortgage finance company to successfully access $2 million in government funding to enable growth.
Led the integration of a lending business acquired from a non-regulated entity into a regulated entity including the development of operating policies and procedures as well as required regulatory reporting.
Advised bank on digital transformation strategy and selection of right technology and software platform.
Led development and implementation of new digital customer service platform for an established financial institution.
Restructured a SaaS (software as a service) business, replacing and re-platforming aging technology, retiring underutilized applications, reducing operating costs and improving performance, stability, and functionality.
As COO, played a key leadership role on the crisis management team during the Home Trust liquidity crisis that required developing and leading a significant corporate restructuring program reducing operating costs by over 15% year over year. Restructured the organization to improve accountability and span of control.
Developed and delivered a new mobile sales channel for CIBC. Grew the team to 580 and $6.5 billion in mortgage originations in 36 months.
Strategic advisory and business transformation consulting assignments: Haventree Bank, Futurevault Inc, Caisse Desjardins, ARCH Canada, Gemba Finance, Senso.ai
Executive Vice President and Chief Operating Officer, Home Trust
Senior Vice President, Lending Solutions D+H (now Finastra)
Vice President, Alternate Channels, CIBC
Vice President, National Sales and Service, President's Choice Financial (CIBC)
Executive Director, Business Development, CIBC World Markets Merchant Banking
Board Treasurer, The Franklin Club (not-for-profit)
Board Director, CIBC Mortgages Inc. and Wireless Airtime Direct
Master of Business Administration (MBA), Queen's University
Bachelor of Science (B.Sc), University of Western Ontario
Articles Written By and Featuring Chris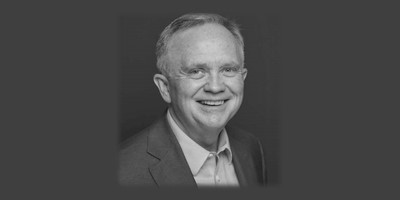 News Release: Chris Whyte, a Cross Functional Leadership Expert, Joins Osborne
Osborne Interim Management is pleased to welcome Chris Whyte (MBA, B.Sc) to the team as a Senior Advisor. Chris leverages his 30 years of leadership experience to assist organizations to identify market opportunities, develop winning strategies and enable operational capability. A true generalist capable of leading cross functional teams spanning operations, sales, marketing, and technology, he has [...]